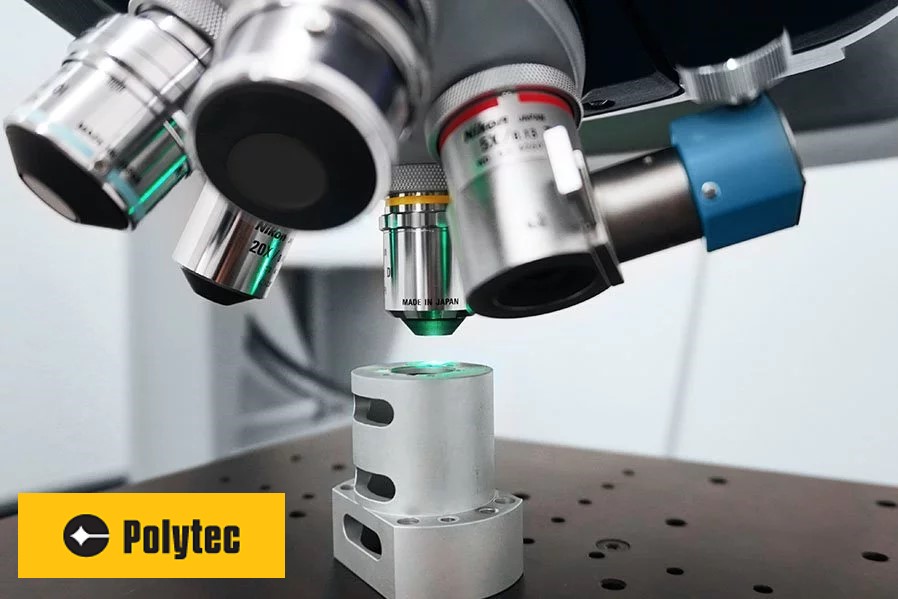 Next generation optical surface profiling | TopMap Micro.View & Micro.View+
From: Polytec
Posted On: 06 Sep 2023
For 3D surface characterisation and measurement of surface roughness, texture and areal evaluation of form parameters with a resolution down to the nanometre range, use the TopMap white-light interferometers Micro.View and Micro.View+.
These optical profilers utilise microscope objectives and feature CST (Continuous Scanning Technology), allowing them to use the entire z travel range for measurement, leading to maximum flexibility in sample positioning. Focus Finder and Focus Tracker enhance ease of use, and with motorised stages, samples stay focused at all times. Smart Scanning Technology enables areal topography measurement from all surfaces, including dark and shiny materials.
Choose add-ons like ECT (Environmental Compensation Technology) for measuring in challenging production environments and extract both surface and colour information for superior defect detection and documentation of precision mechanics and electronics.
Choose your own configuration within the modular concept of the Micro.View surface profiler and stay up to date with 4 years warranty and a lifetime software support.
TopMap – Performance beyond metrology.
TopMap Highlights:
High-end white-light interferometer with nm resolution
100 mm z measurement range with CST (Continuous Scanning Technology)
With Focus Finder and Focus Tracker ready for automation
Motorised X, Y, Z, tip/tilt and turret save repositioning
Colour information mode for extended analysis and documentation of defects
Modular, application-specific configurations
More Information: https://www.polytec.com/int/surface-metrology/products/3d-surface-profilers/topmap-microview-plus
Request a quote or additional information below