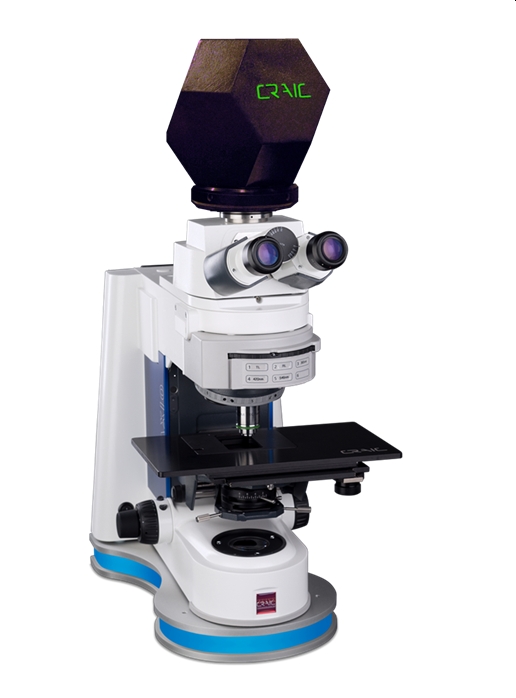 Automated Vitrinite Reflectance Measurements with GeoImage Autofocus Solutions
From: CRAIC Technologies
Posted On: 13 Jun 2023
CRAIC Technologies, a leading manufacturer of scientific instruments for UV-VIS-NIR microscopy and microspectroscopy, has released autofocus capabilities and automated data collection upgrades for their GeoImage Microphotometry solution for Vitrinite Reflectance Measurements.
Although the use of fossil fuels is under constant evaluation due to its environmental effects, Coal Petrology is still an important field due to the diverse domestic and industrial applications of coal, from the manufacture of steel to combustion for generating electricity. Vitrinite Reflectance is one of the key techniques in analyzing coal samples as it is used to determine the grade or rank of the coal and coke as standardized by many different national and international agencies, including ISO and ASTM. While the process is simple in theory, the actual collection of Vitrinite Reflectance data for characterizing coal and other petrographic samples can be an arduous and user intensive process since hundreds of samples need to be measured per sample in order to achieve the statistical data set required for trustworthy conclusions.
The GeoImage system helps resolve these issues by using a 2-dimensional imaging detector to collect significantly more data than previous generations of instruments, allowing the petrographer to collect data with an intuitive point and click method. With a motorized microscope and CRAIC's autofocus software package, the GeoImage package can be setup to collect data for the whole pellet surface for later analysis by the petrographer, saving countless hours of time that was previously spent manually collecting all of the data. For samples with small grains of vitrinite or cases requiring extra care, this update also features a semi-automated mode where the instrument automatically moves to the next point and focuses on the pellet for the analyst to collect data points with one mouse-click.