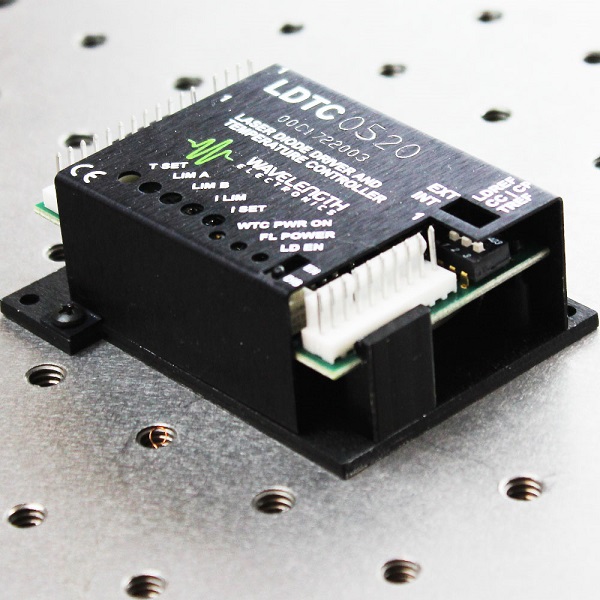 Combined laser diode and temperature controller
From: Wavelength Electronics
Posted On: 15 Dec 2018
The LDTC Laser Diode Driver and Temperature Controller combines Wavelength Electronics proprietary FL500 and highly stable WTC3243 in one compact module. LDTC modules are in use around the world providing trouble-free reliability in range finders, telecom laser modules, military-aerospace research and development, airborne metrology, academic research, laser diode LIV testers, and more.
The laser driver is based on our popular FL500, known for low noise output and trouble-free operation. Two models are available, providing either 500 mA (LDTC0520) or 1.0 A output current (LDTC1020). The current limit circuit cleanly clamps laser diode current without ringing or overshoot, and recovers without inducing a phase shift in a modulated laser signal.
The temperature controller is designed around the WTC3243, our ultra-stable temperature control module known for the ability to sweep load temperature across ambient. Independent cooling- and heating-current limits allow the LDTC to be used with thermoelectric coolers or resistive heaters and either negative or positive temperature coefficient sensors.
Remote computer control is available using the USBKIT, which also allows graphing and datalogging.